ABOUT
Hello and welcome to my cartoons and drawings website! Do take a peek at my work - you can buy prints and books or even commission me to create a bespoke drawing for you.
I love drawing - I love trying to capture the essence of something in just a few lines in ink, and then adding a splash of colour.
I live and work in Oxfordshire, in the UK, and have posted below some of my drawings of the fabulous and historic university city of Oxford. I have been commissioned to design Christmas cards for some of the Oxford colleges and also leaving cards for colleagues, and I've put a few of these designs below (with brief explanations that hopefully allow you to make sense of them!)
I also enjoy re-interpreting some of the most famous paintings in the world, in my own style and copying them free hand - just for fun!
I first started by filling sketchbooks with humorous ideas, mostly simple line drawings with a quirky take on the world. I will be making these into e-books and you will be able to buy them as kindle editions - coming soon!
Also, check out my 'Inky Outlines' YouTube channel where I'll be adding more time-lapse films of 'drawings-in-the-making', sketchbook tours and a few miscellaneous 'whimsical' items.
I hope you like my work, and thanks a lot for dropping by!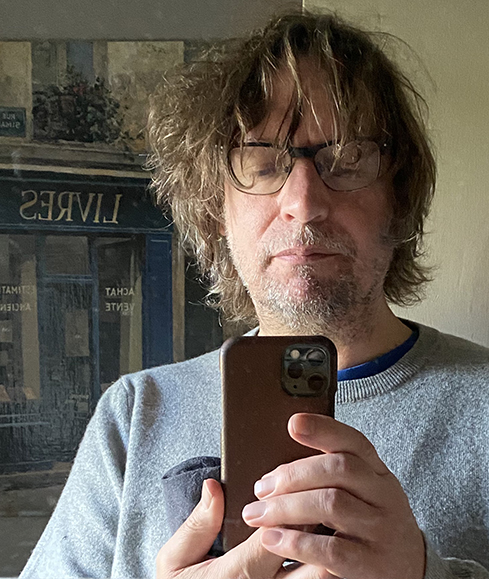 (attempt at arty self-portrait)
MY WORK
OXFORD DRAWINGS
Click on the images to make them bigger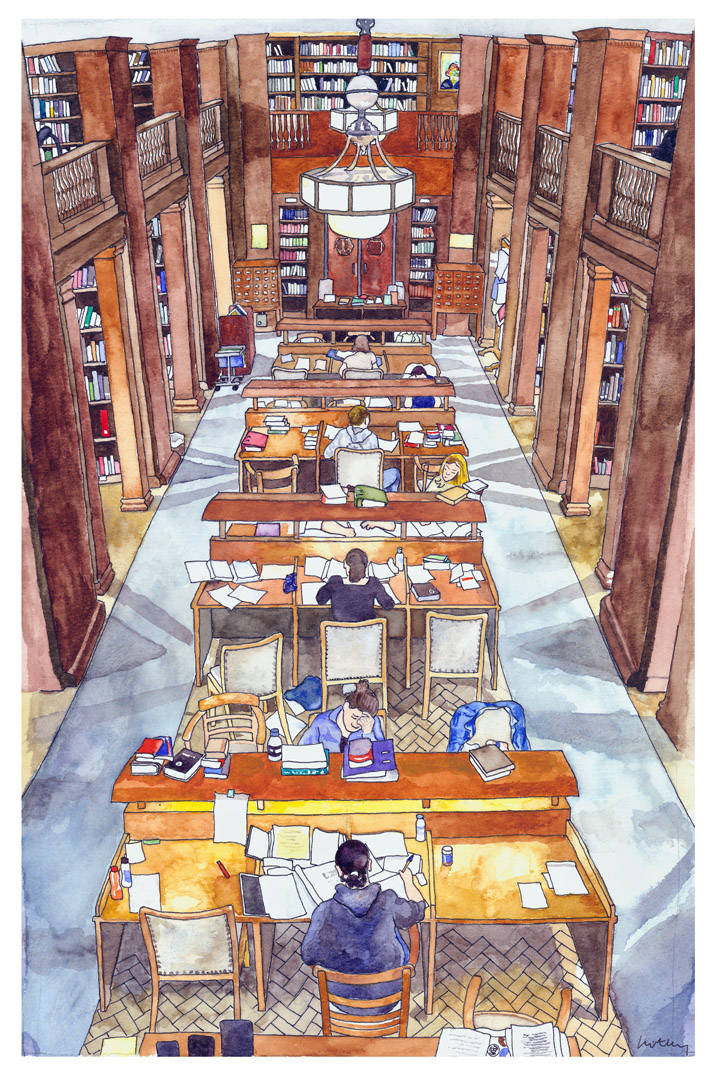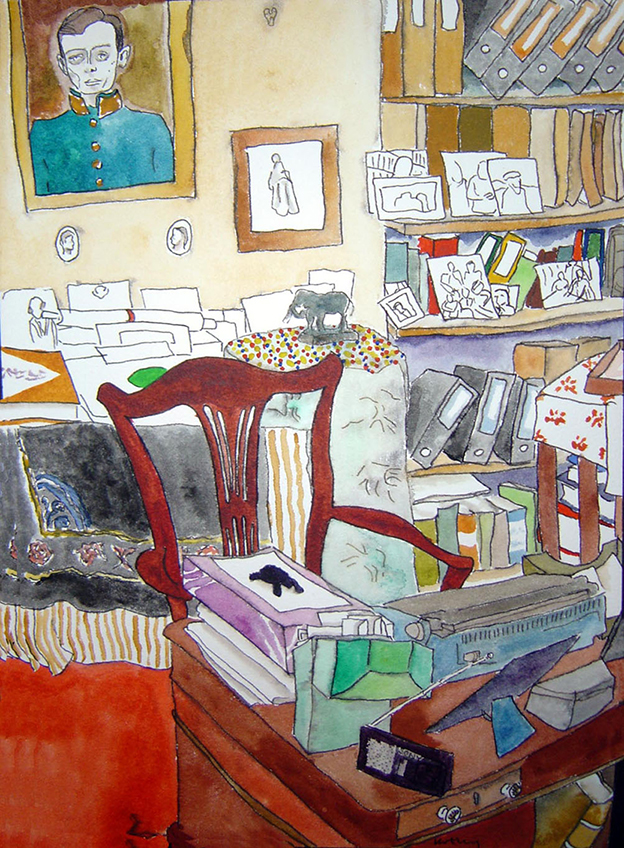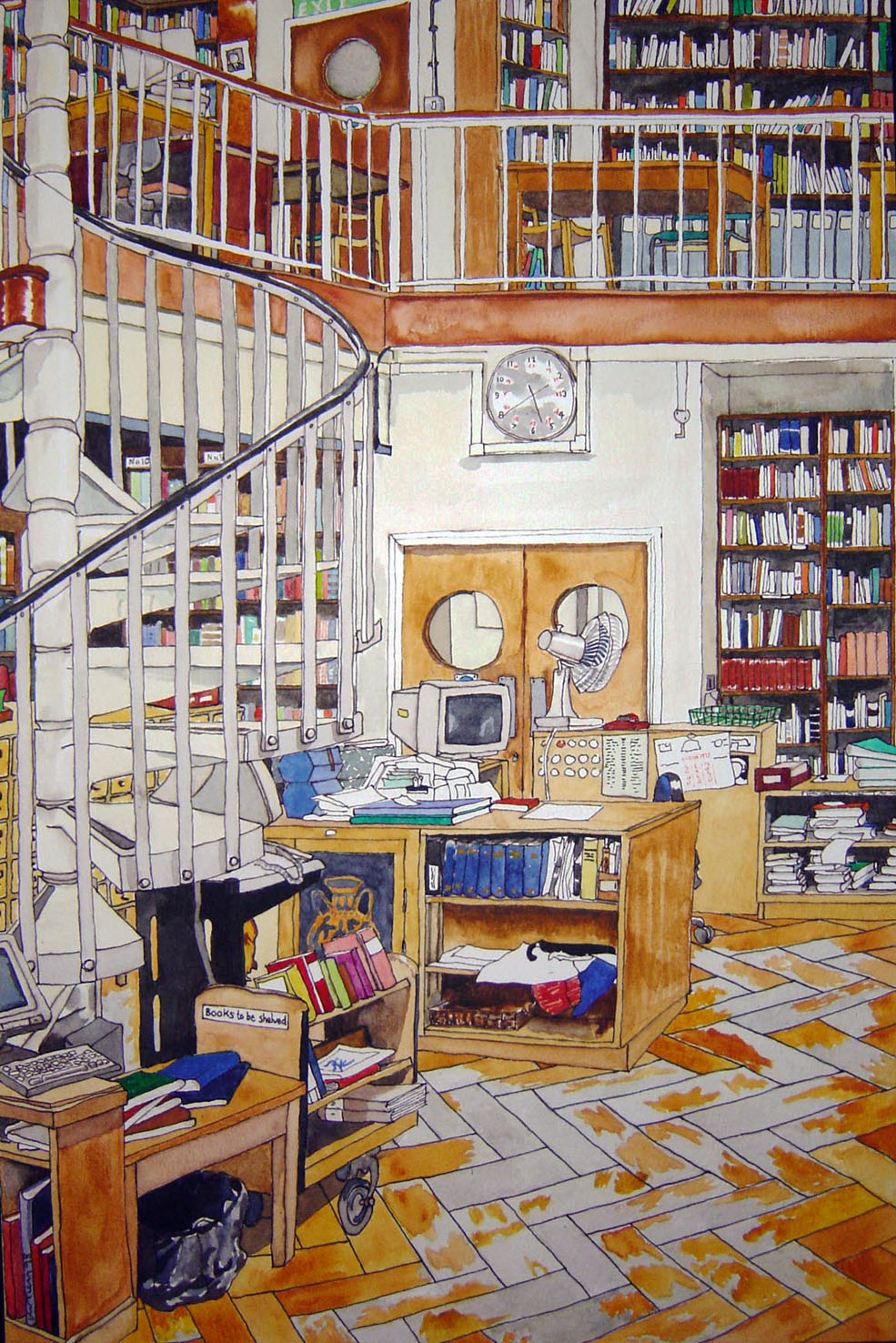 OLD MASTERS
Click on the images to make them bigger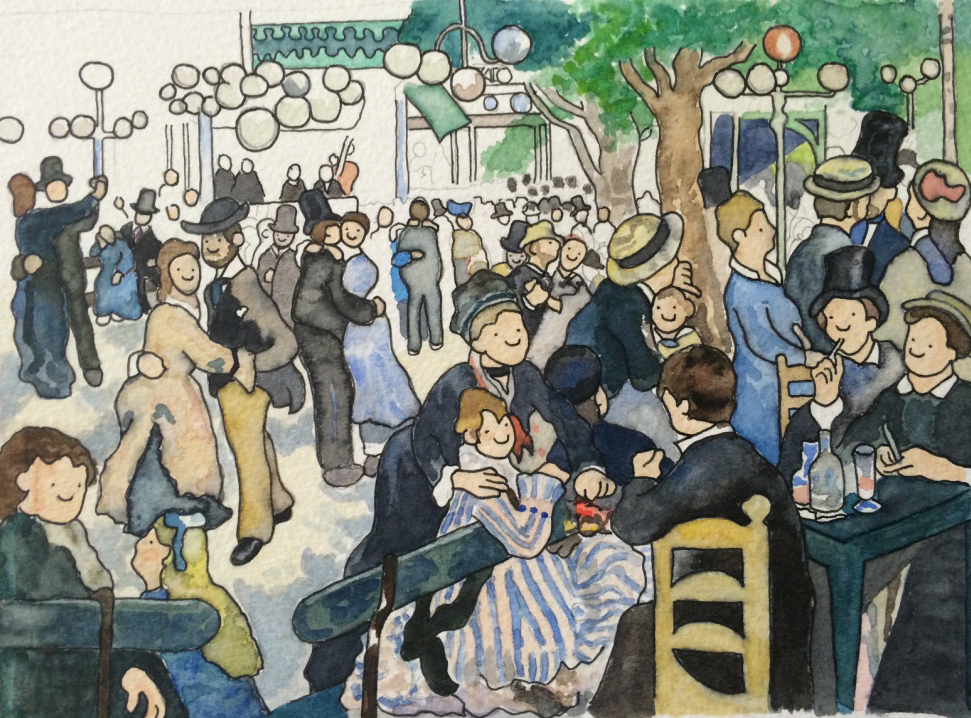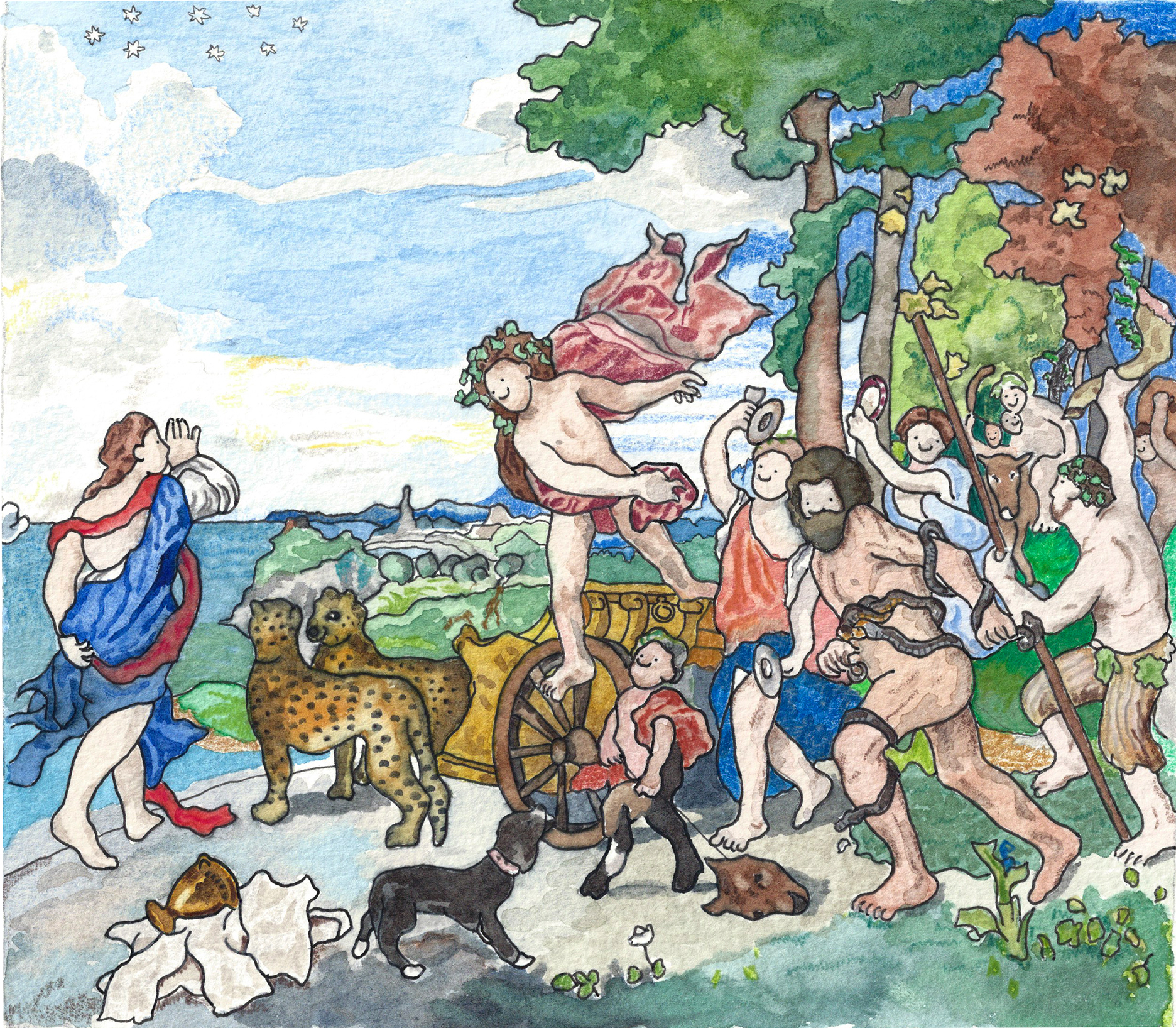 CARD DESIGNS
Click on the images to make them bigger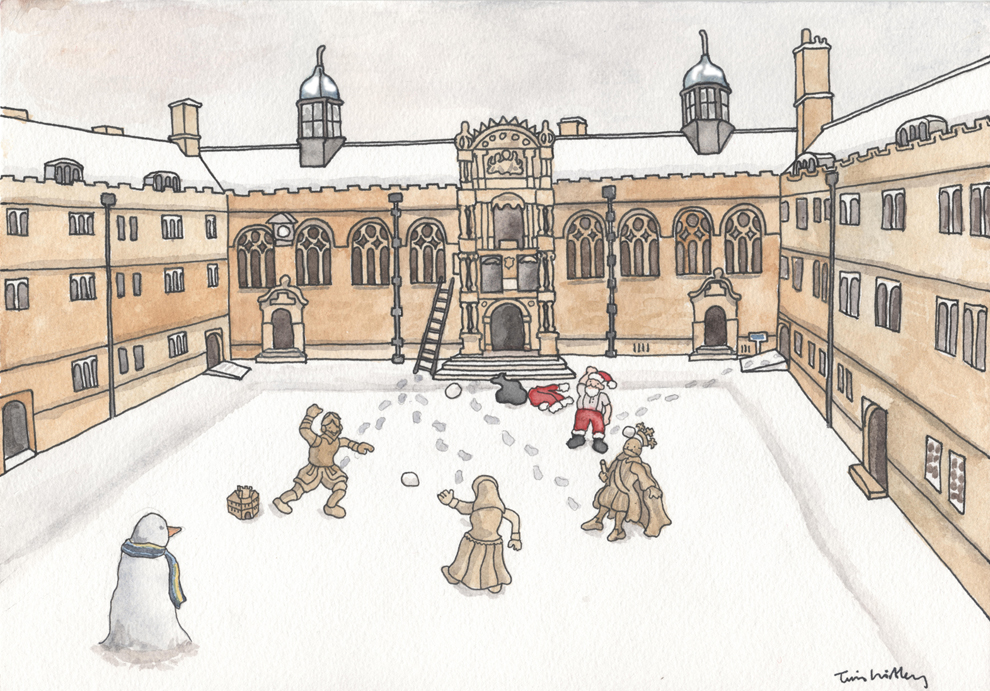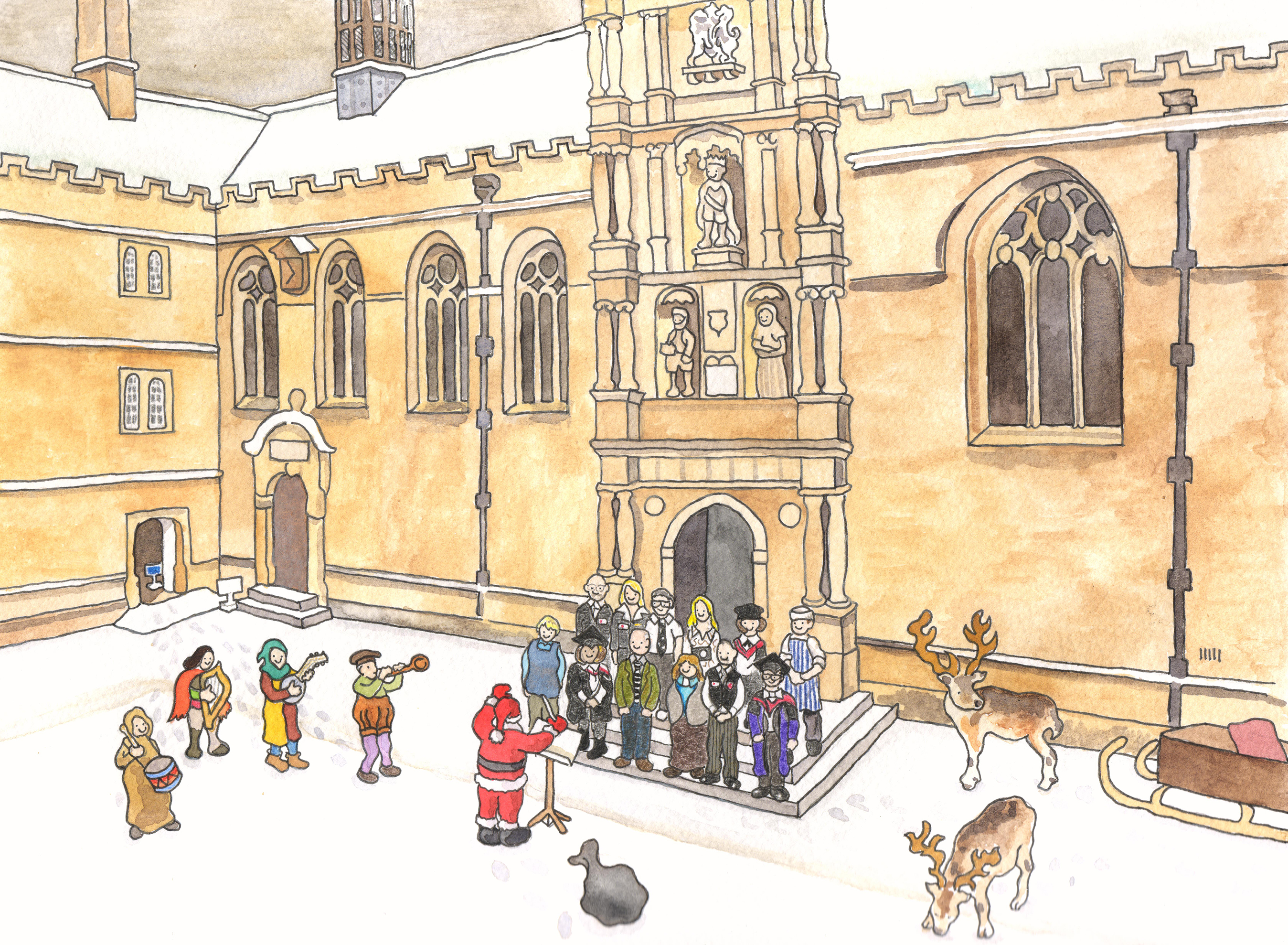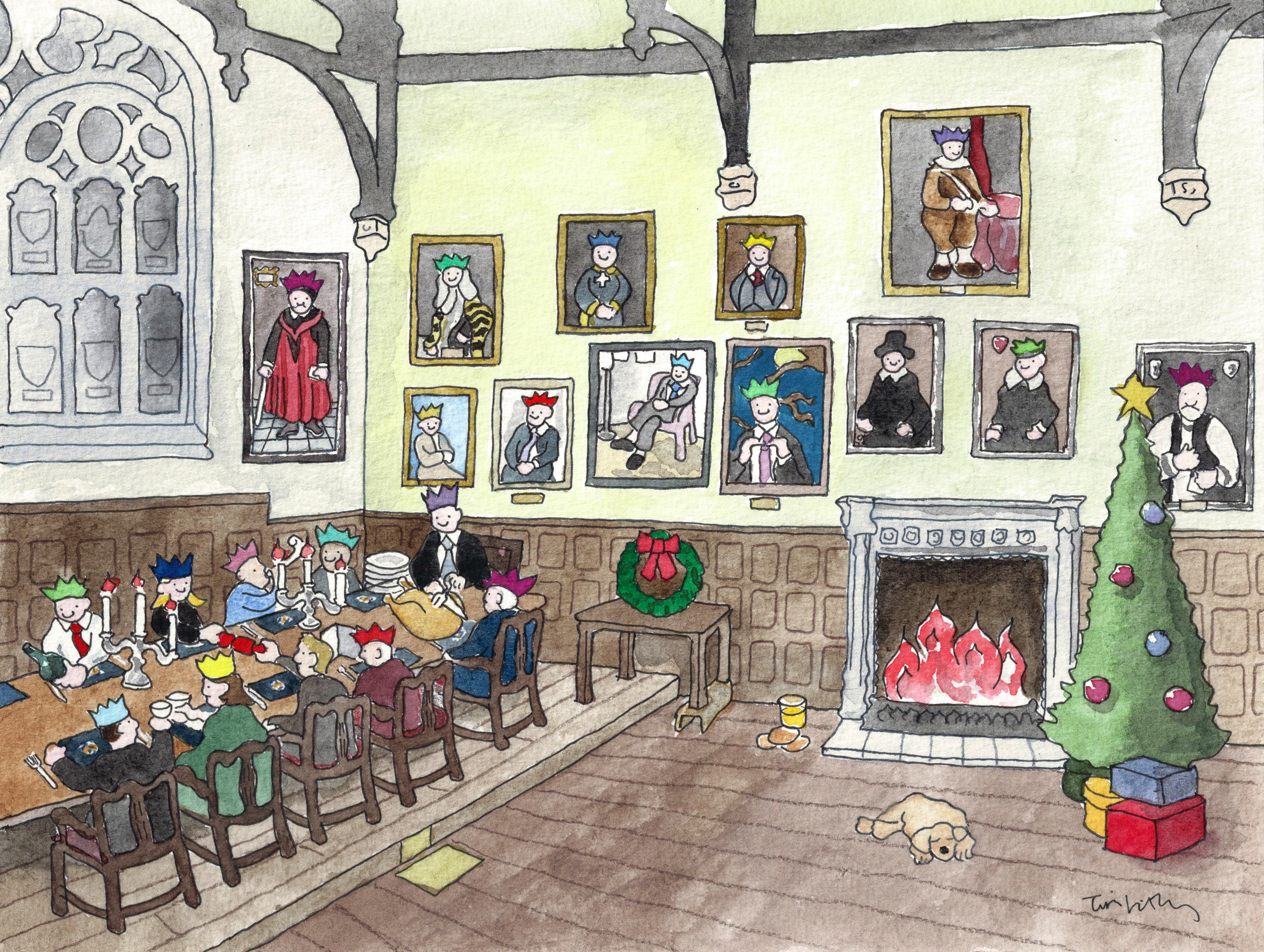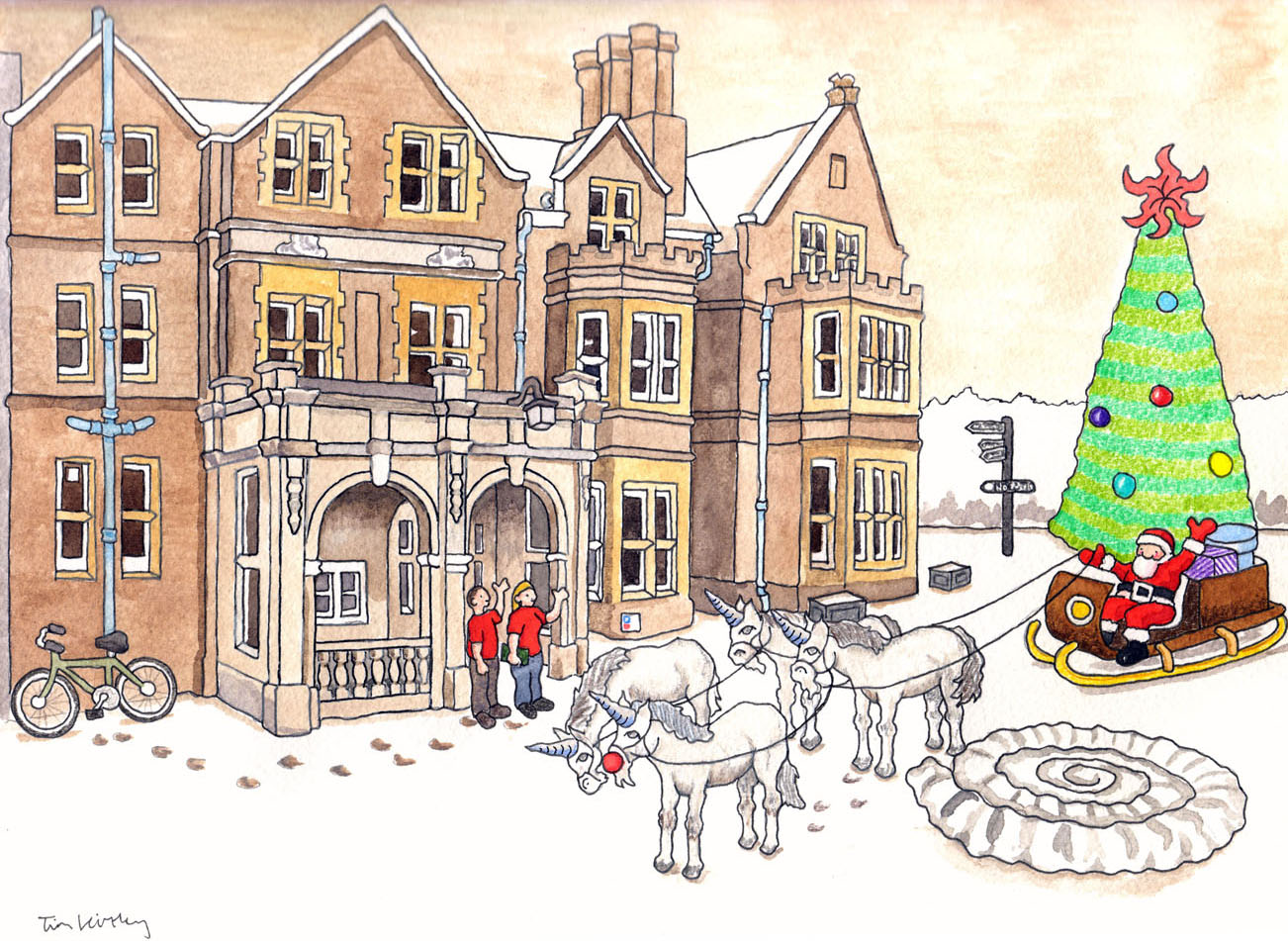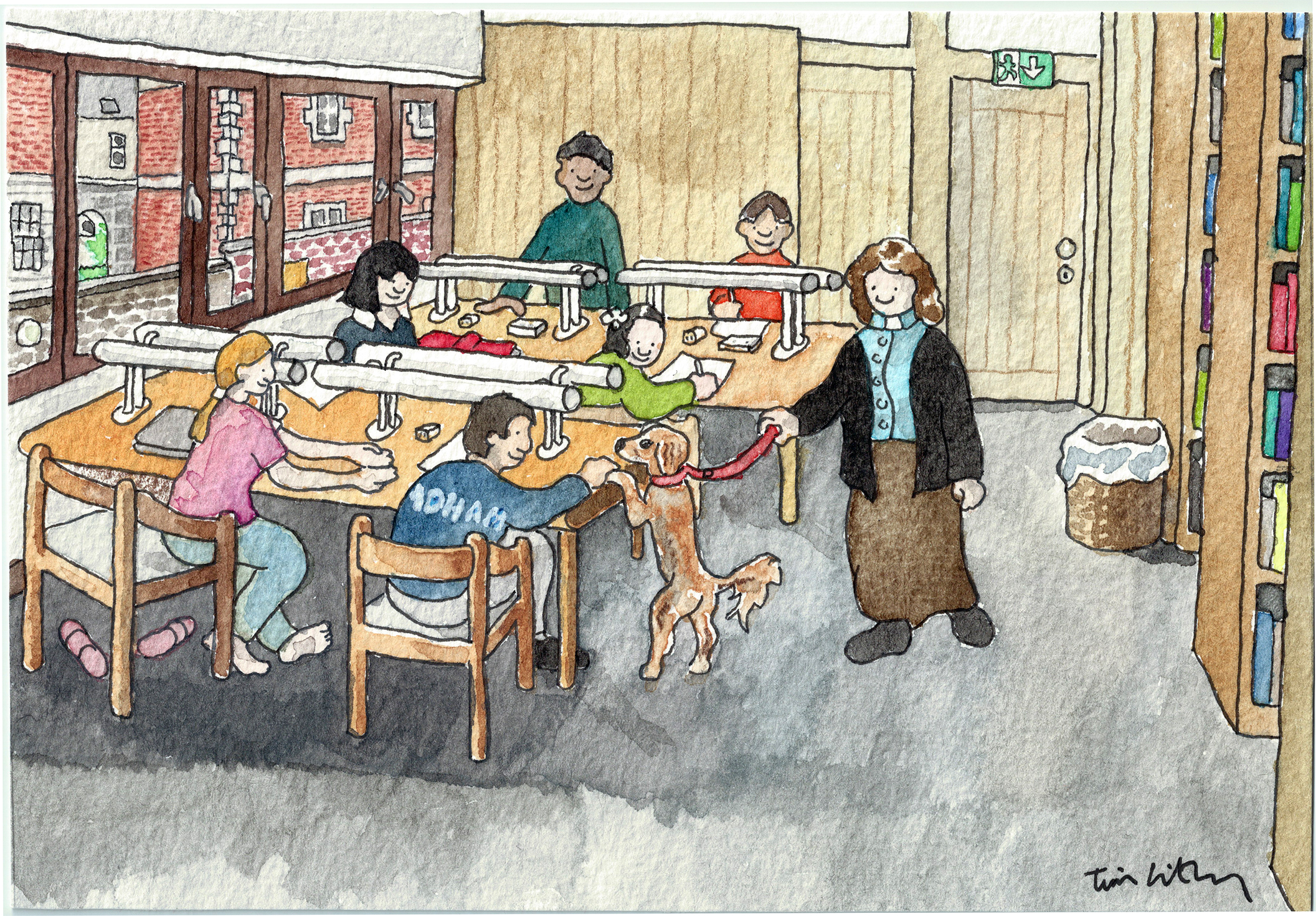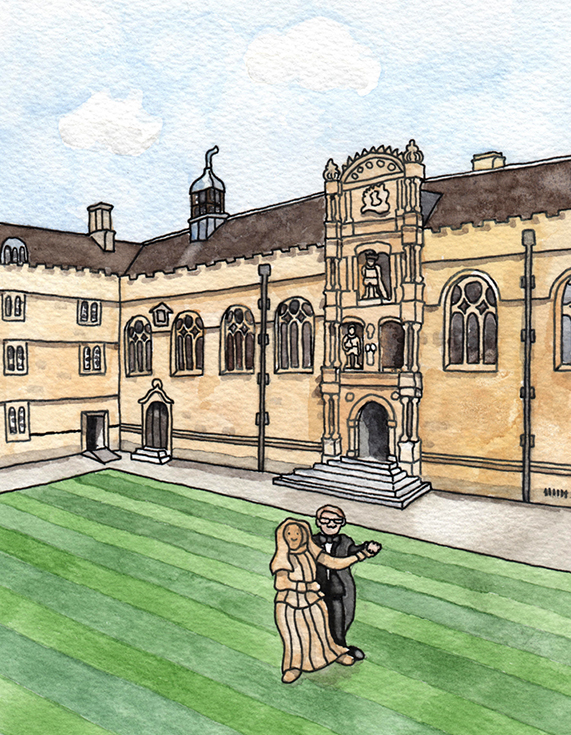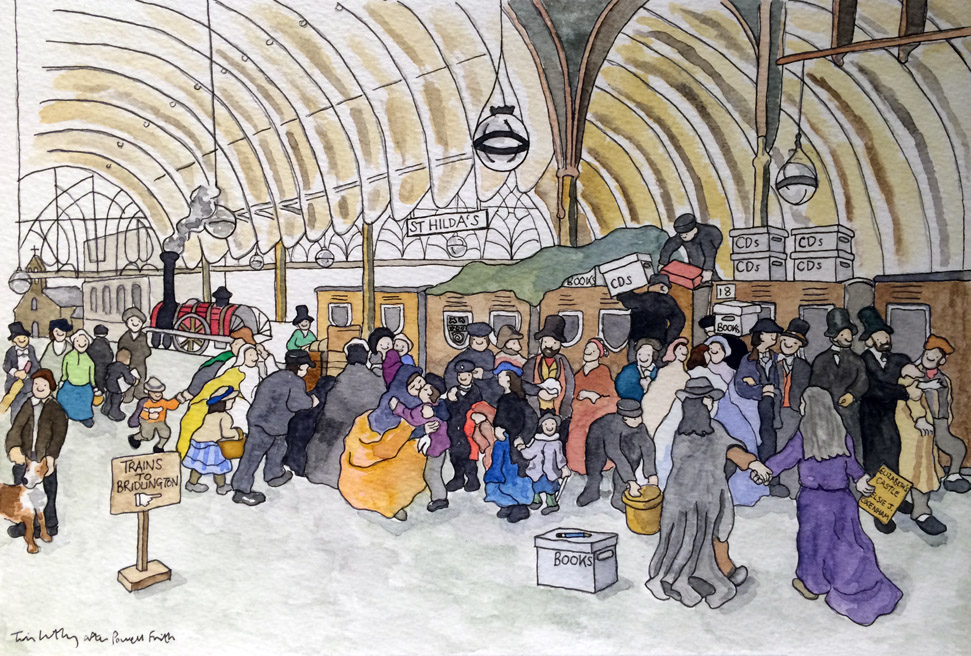 FILMS
Check out my Inky Outlines YouTube channel!

I have posted up a couple of films so far: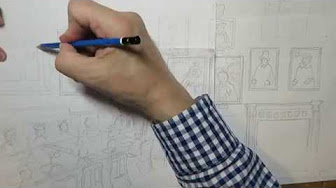 A Christmas card design (6 minutes)

Commuters (50 seconds)
BOOKS
Click on the cover to see a bigger version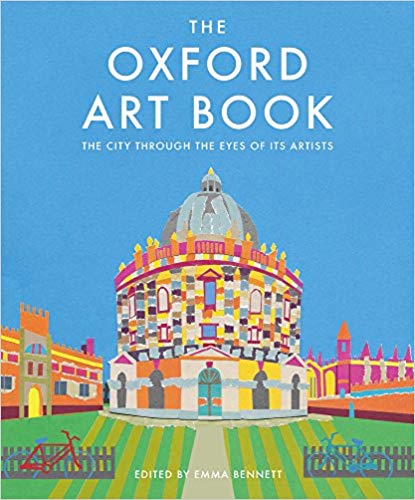 Find this on Amazon
This is a collection of works by lots of different artists - I contributed two pictures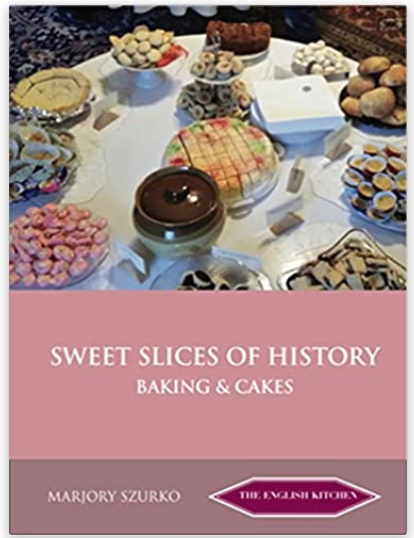 Find this on Amazon
This is a historical recipe book for which I provided several line drawings.
PRINTS
You can order A4 or A3 size full-colour high-resolution prints of any of the images featured on my website. They are printed on acid-free textured art paper, and are hand-signed. Posted flat in protective packaging. Please note I do not provide frames or mounts. The image below is for illustrative purposes only!
A4 (21 x 29cm): £25
A3 (29 x 42cm) : £50
Just drop me an email specifying the image you would like. Don't forget to include your name and address (and whether you would like A3 or A4)!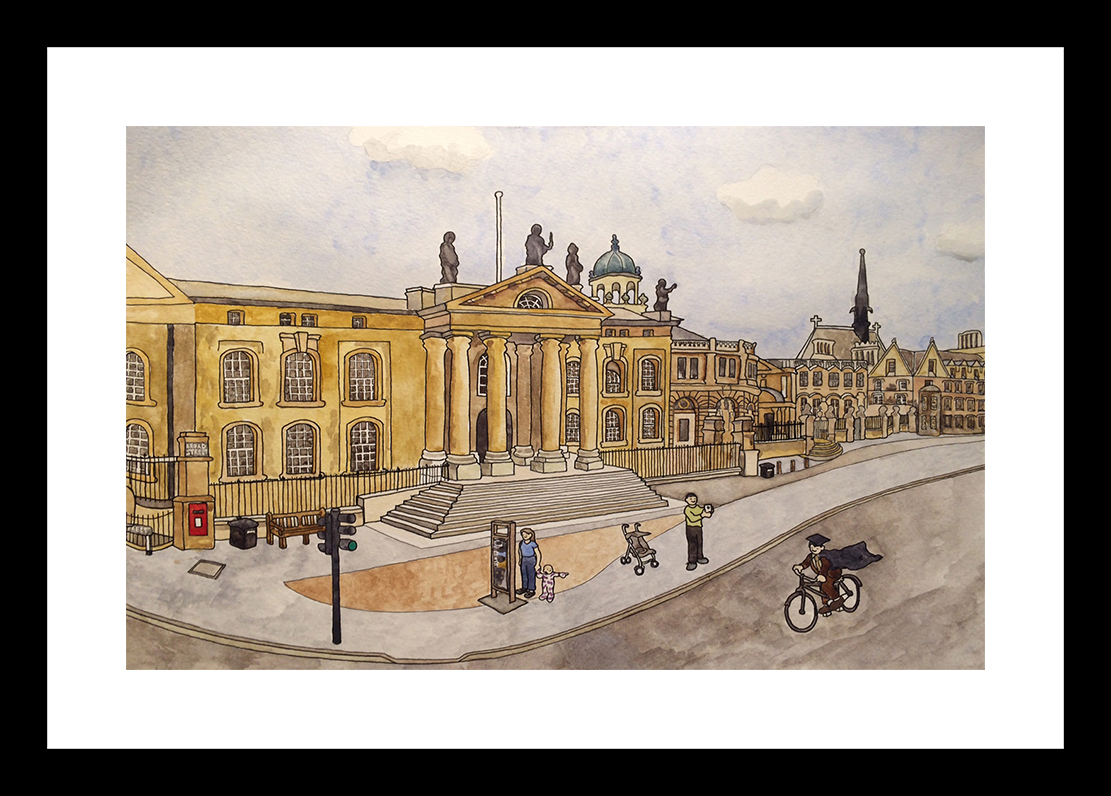 (for illustration only - frame/mount not supplied)
PASTELS
Just a random selection of recent pastel pictures!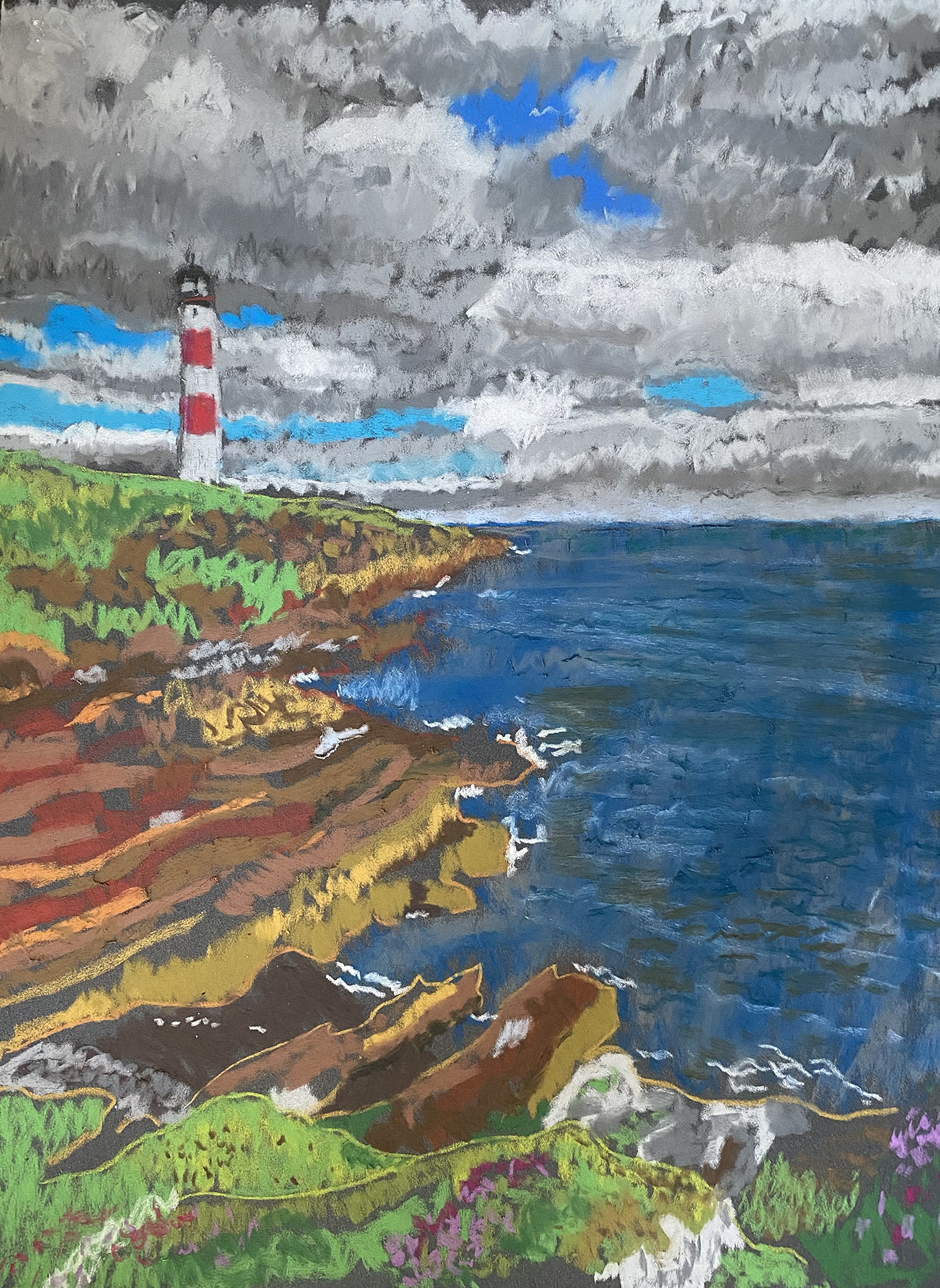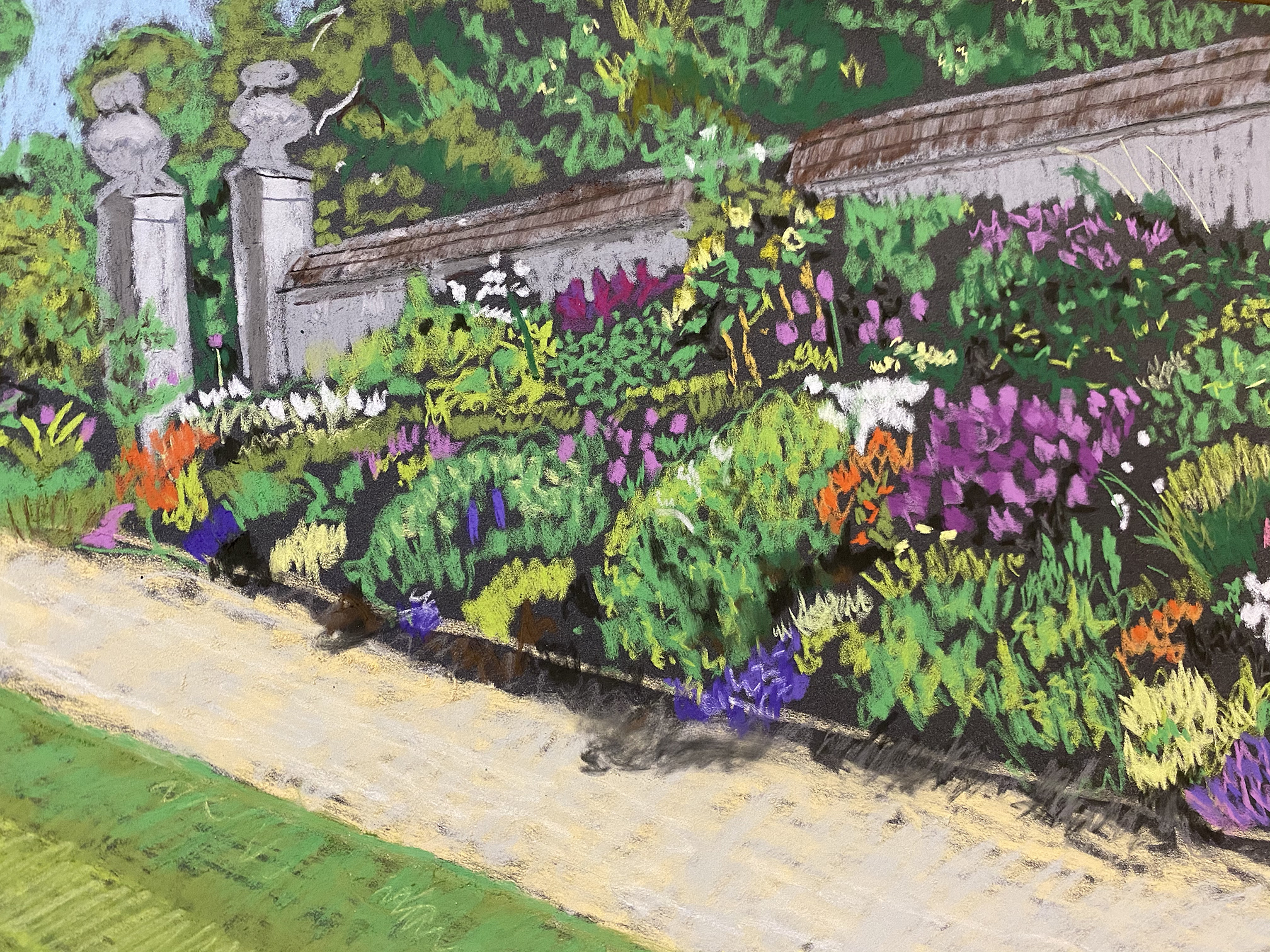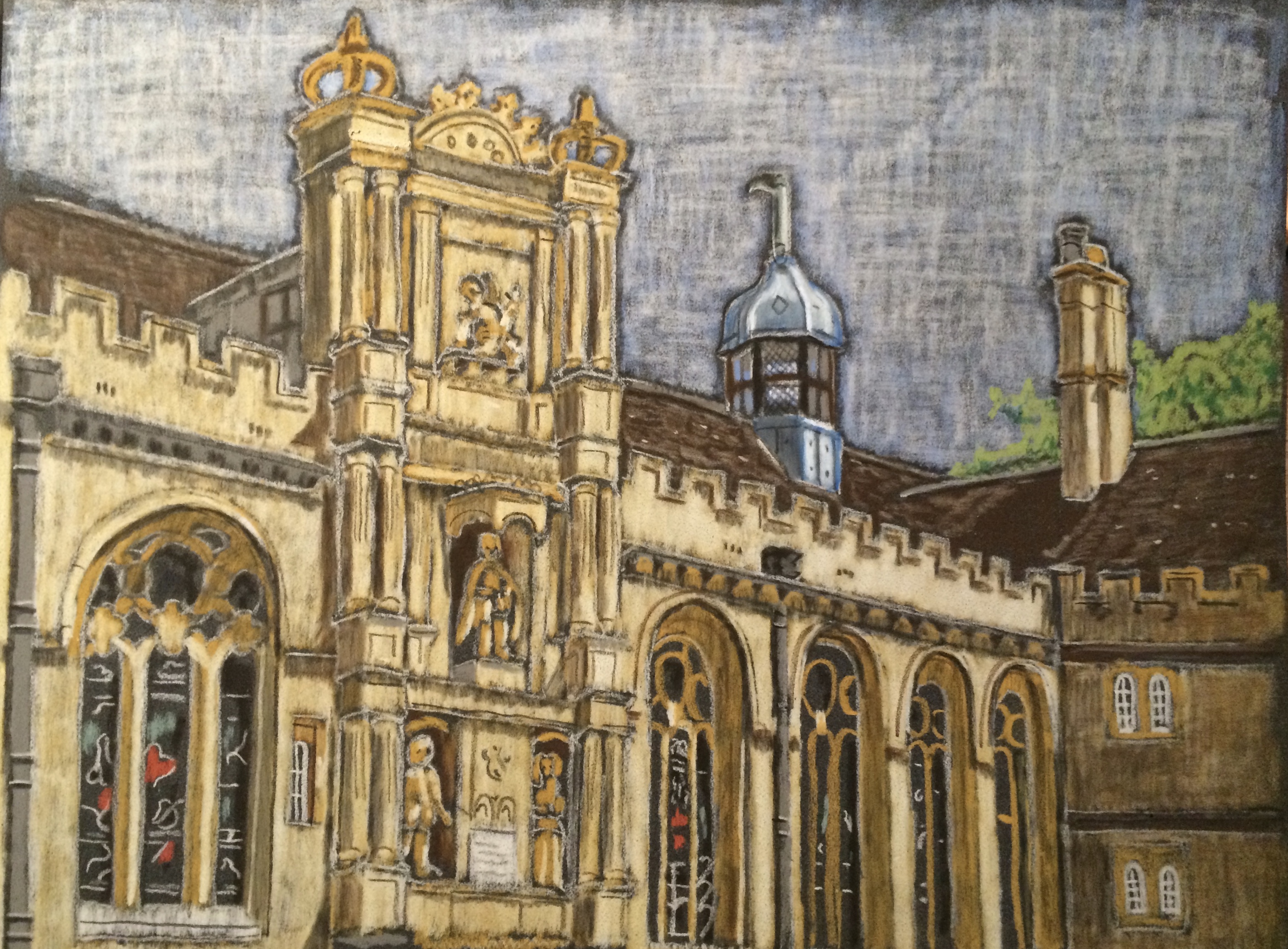 I'D LOVE YOUR FEEDBACK!
My email address is:
inky.outlines@gmail.com